Czech Press Photo 2019 Rules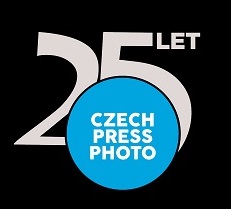 This year, Czech Press Photo is celebrating its first quarter-century. Meanwhile, 2019 also marks what is now the fourth year of a new face for this prestigious photo competition. This competition is constantly improving its visual face with such perks as electronic photo submission, a voting system for its jury, and programs to support the efforts of today's young talents. Alongside major dramatic current events, it also strives to show that positive things are happening in the world.

The 25th edition of Czech Press Photo organizes a conference on Today's role of professional visual journalism, which will take place on the October 9th. The conference will include, among others, these speakers: David Campbell - program director of the World Press Photo, Colin Jakobson, who was jury member of Czech Press Photo Contest in the first years of the competition. Both will be members of the jury this year. You are welcome to come and discuss the current situation of photojournalism.
More details will be available in September.

The Mayor of Prague and Czech Minister of Culture have sponsored the CPP contest.